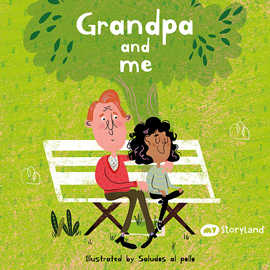 Grandpa and me
Does Grandpa's face light up when he talks about his grandchild? Then he deserves a book to share, because when they're together, he can be a boy again and enjoy all the mischief and innocence of youth... and stories!
Personalize the story to make grandpa and his grandson or granddaughter the stars of these wildly entertaining adventures!
Personalize book in 2 minutes! You'll be able to read it for free.
Personalize your book