Personalized Book
Grandma and me
49.49 A$
Who does Grandma love more than anyone else in the universe? Her grandchild! Because when they're together, she becomes a little girl again, in a world filled with tenderness and the magic of play. Discover this book to read with all the family. It's the perfect gift for the world's best grandma!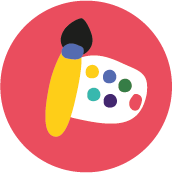 100% handmade
100% unique

Shipping home
What will be learnt from this story?
Family
Because the home is a place to celebrate love. And there is space for every family in the nests of MiCuento!
Humour
As Charlie Chaplin said, " A day without laughter is a day wasted".
Emotions
Stories which give a hug and help to work on emotions and self-esteem.